Cleaning thoroughly with sound waves
When the contamination on the metal surface is very stubborn and the products to be cleaned contain spaces with minimal dimensions, performing an ultrasonic cleaning is the best solution.
Ultrasonic cleaning is an advanced cleaning method based on the unique combination of high-frequency sound waves (25 kHz) and cleaning liquids developed by Vecom. For this, Vecom has Ultrasonic baths with transducers, in which the installation is cleaned by immersion. Small vacuum bubbles are created by the sound waves, which strongly implode into the metal surface to be cleaned in the ultrasonic bath. Due to this cavitation, the cleaning liquid has maximum effect.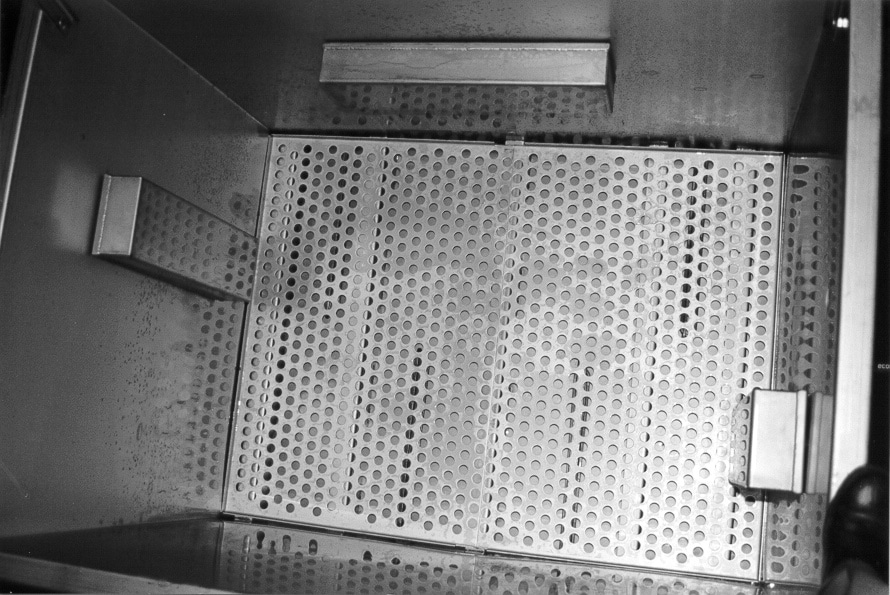 Why choose Ultrasonic cleaning?
The ultrasonic energy provides a strong cleaning effect: stubborn contamination can be removed quickly, down to the smallest seams. Consider, for example, the cleaning of fuel and oil filters, cylinder heads and air coolers. Standard immersion baths containing a mixture of solvents and bases heated to a high temperature also give good results, but in most cases carbon residues and other solids will remain in the hard-to-reach spaces.
Advantages of ultrasonic cleaning
Removal of contamination in hard-to-reach areas;
The cleaning time is considerably shorter than with normal degreasing or pickling;
The cleaning process is very thorough;
The cleaning can be carried out with environmentally friendly water-based products.