What is carbon steel?
Carbon steel, also known as construction steel, is the collective name for a group of low-alloyed steels with a high carbon content compared to stainless steel. Rust, mill scale and annealing skin cause contamination of the product, reduce heat transfer and can cause damage.
Surface treatment of carbon steel
Protective coatings, grease, oil, mill scale and annealing skin are the most common contaminants found on carbon steel. Protective coatings are being used to prevent corrosion after manufacturing, during construction and until the moment of installation. Unfortunately, there is no standardization for the use of conservation methods. Suppliers of auxiliary pieces such as elbows, flanges, fittings etc. sometimes use 'tough' conservations which can only be removed with environmentally harmful methods. 'Japanese Black', a tough black conservation coating can only be removed by blasting. If before installation prefab pipespools are treated by specialized metal surface treatment companies, there are reasonable good facilities and inspection possibilities. A problem arises when such conservations have to be removed from a complete installation in situ.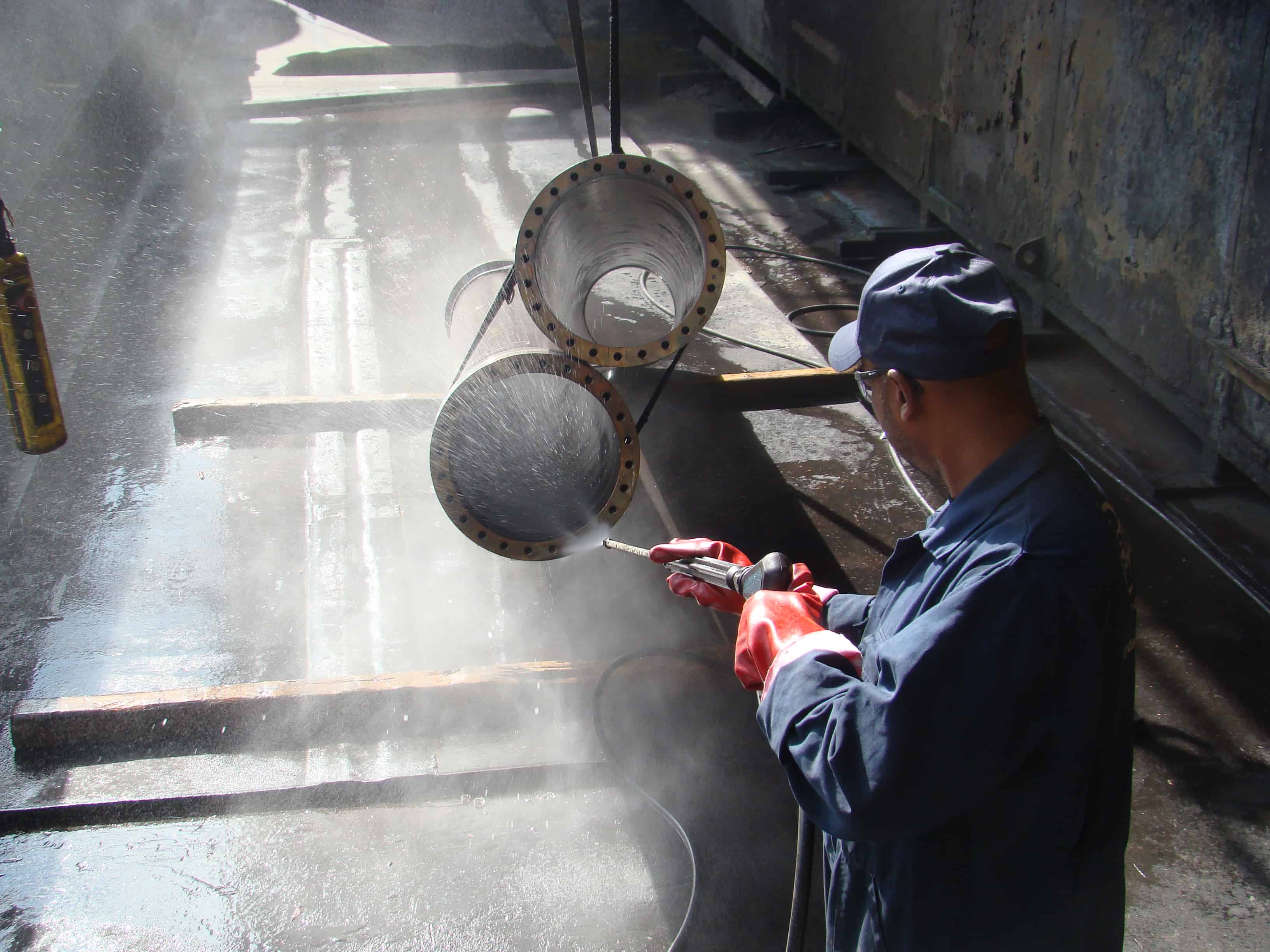 Why surface treatment of carbon steel?
Prevention of product contamination;
Prevention of damage to machinery (blockage of filters, damaging of turbines, explosion danger in pure oxygen systems);
Prevention of corrosion in specific environments;
Reduction of flow.
Vecom offers the following services:
Degreasing;
Pickling and phosphating;
One-step cleaning;
Ultraclean cleaning;
Coating
Conservating;
Waste water treatment;
Removal of process contamination on site.