Vecom Group, quality for 70 years
This year, Vecom celebrates its 70th anniversary. We are proud to be the leading company in metal surface treatment for 70 years worldwide. Our goal is to continue this trend firmly so that our customers continue to trust us and we continue to develop. With the constantly tightening rules and legislation and the innovations in the field of metal alloys, as well as the evolution of bacteria, Vecom Group is looking forward to a challenging future, for which we will continue to offer solutions.
Vecom Sillavan Metal Treatment
From the premises in Bury (near Manchester), our proud and prominent subsidiary, Vecom Sillavan Metal Treatment Ltd. is focussing on exploring and cultivating the markets in the United Kingdom. Where it concerns polishing, metal laundry and sales of products the company is fully autonomous in this regard. Where it concerns on-site services the company cooperates with sister company Vecom Industrial Services B.V. in The Netherlands in an imaginary joint venture format to the mutual benefit of both entities. The company is constantly moving and developing to make maximum use of the vibrant market opportunities.
Our mission
Vecom aims to be the best quality and service provider in metal surface treatment by combining knowledge and experience with flexibility and operational excellence, whereby safety, people and the environment are of paramount importance.
"Innovation and growth,
with attention for people
and environment. These are
the core values with which
Vecom faces the future."
PETER VAN BUREN
Managing Director
Vecom Group in short
Vecom originates from chemists and has its roots in the shipping industry. Vecom celebrated its 65th anniversary in 2018 and has grown to become the worldwide specialist in the field of metal surface treatment, with customers from the food industry, pharmaceutical and cosmetic industries, as well as from the medical and chemical sector, offshore, power stations, metalworking and (still) from the shipping industry.
With a focus on no harm for people, the environment and metal, the Vecom specialists ensure that metal surfaces are treated in a safe and environmentally conscious manner. Both at one of our locations in the Netherlands, Belgium and England, and worldwide on-site. Vecom's ambition is to add even more value for its customers through innovations. The Metal Analyzer, for example, ensures fast metal analysis within two seconds.
"Our entrepreneurial mindset
is what keeps us one step
ahead of the competition,
always."
The Vecom Way - the origin
Vecom is a sprout of the Benckiser family and is still led by chemists. The Vecom Group was founded in 1953. The founders, Dr. Willem Verbon (chemical engineer and inventor) and Jo de Vries (chief engineer at Nedlloyd) gave the company its name, Vecombinations; Vecom in short.
The company was taken over by Reckitt-Benckiser in 1970 after a prosperous period of growth. In 1988, Vecom became independent again through a management buyout. After the sale of the shipping business unit in 1995, it became a family business, specialized in metal surface treatment and cleaning products for the metal, process, food and shipping industry.
After a reorganization in 2017, Vecom has taken a new path, focusing on innovation and working in a more environmentally friendly way. We are continuously working on process improvement. The Vecom branches are spread throughout the Netherlands, Belgium and England.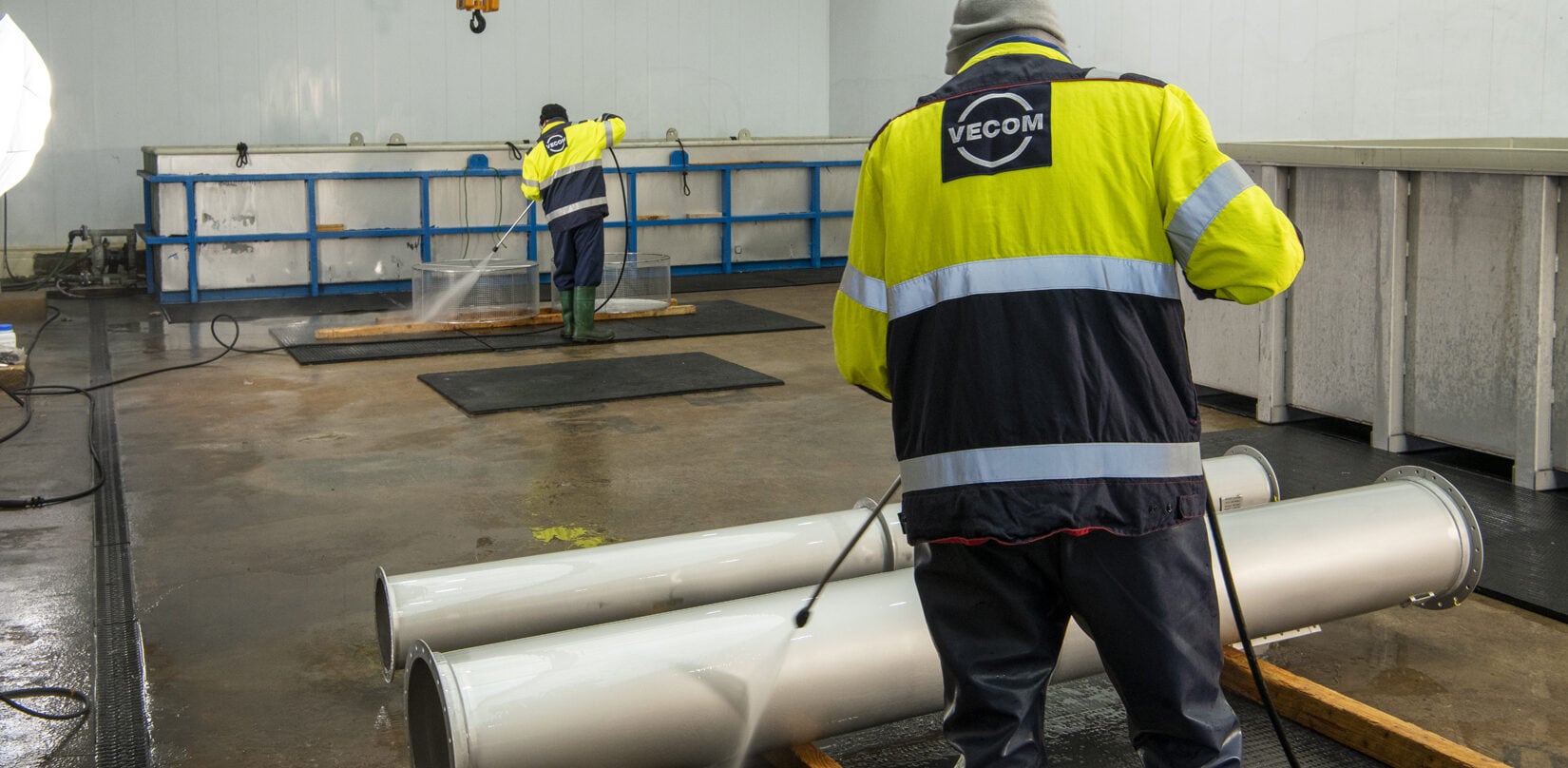 Memberships
Vecom is a member of:
Vecom is also a business friend of the Dutch Cancer Society (KWF Kanker Bestrijding).