Specialist in metal surface treatment
The Vecom group has been a leading metal surface specialist in Europe for 70 years. We are specialist in the conditioning of stainless steel. We provide our services within our own metal laundries (located in The Netherlands, Belgium and the UK) and we can provide our services on-site (worldwide).
Metal surface treatment services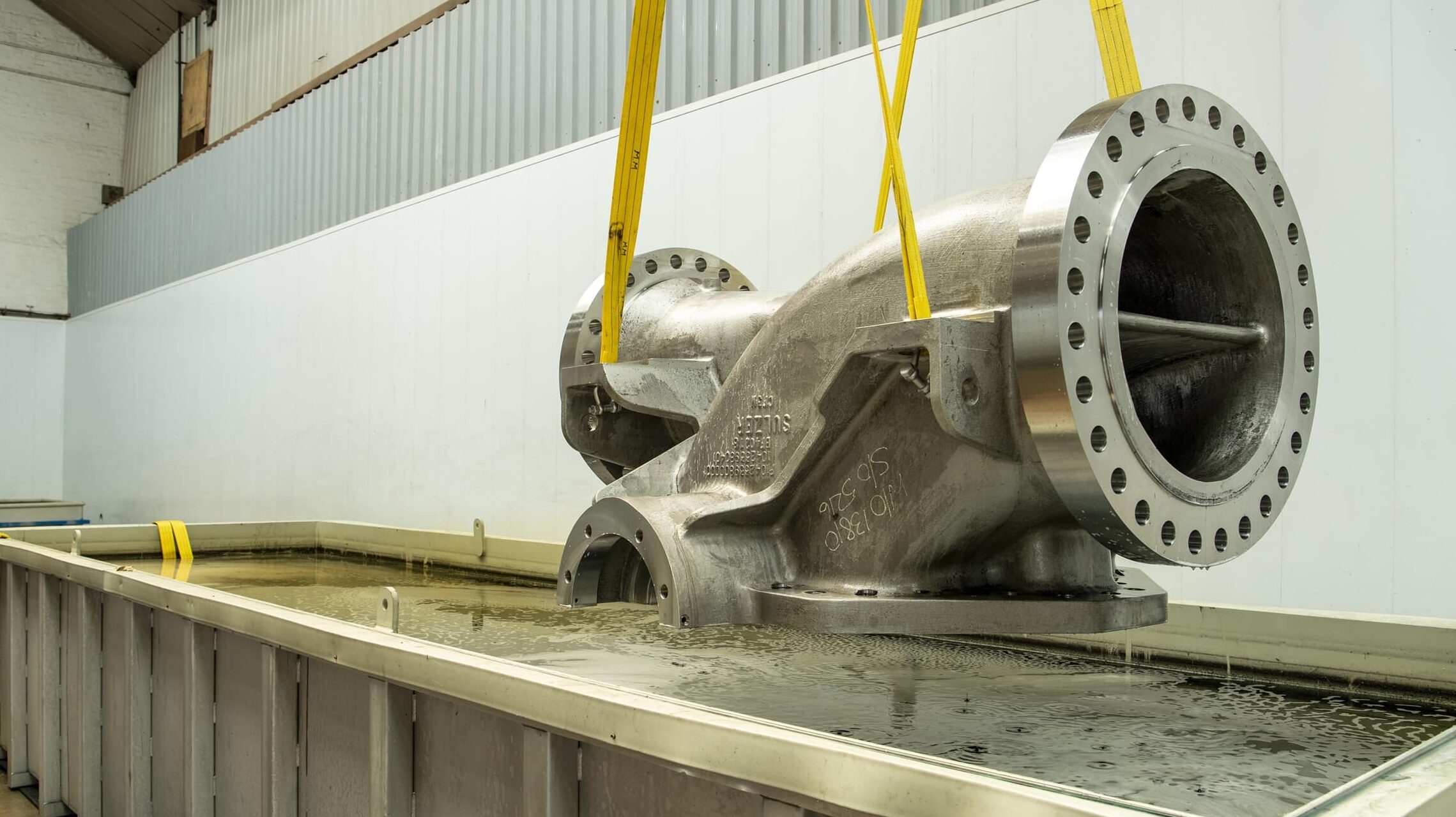 Advantages of metal surface treatment by Vecom
Flexibility
Responsibility
Large crane capacity
Highest quality, risk free
Flexibility
Vecom knows the challenges of her customers. Vecom is a service company and does everything she can to optimally serve her customers. Feel free to contact us, even when a special situation has arisen, or when there is a shortage in time.
Responsibility
Vecom ensures that the waste water streams (also on-site) are collected and processed. 100% Responsibility is taken for the chemicals used. We are also constantly working on more sustainable cleaning agents in our in-house laboratory.
"Quality is a natural
flexible cooperation, where
treated materials are delivered
on time, every time."
SEBASTIAN BASKIEWICZ
Supervisor Metal Laundy
Vecom's production capacity
With the substantial lifting capacity, the large pickling baths and the on-site possibilities, Vecom ensures that all products can be treated.
Apart from the fixed capacity in Bury, Vecom Sillavan Metal Treatment has access to additional capacity through their network of sister companies in The Netherlands and Belgium. Such capacity could either be utilised by having part of the treatment done at those facilities, or opt for a project related solution by relocating some of the baths to the United Kingdom and as such extend the capacity there.
Vecom can also arrange the transport of the materials.
If the installation to be treated cannot be dismantled, Vecom Projects (an intercompany joint-venture between Vecom Industrial Services and Vecom Sillavan Metal Treatment) will pickle and passivate on-site.
There is a solution available for every situation, so please contact us for more information.
The highest quality, guaranteed
Vecom has as its core value: safe for people, the environment and metal.
Technical offer
Feel free to request an appointment or a technical quote. Depending on the size of the project, we will first make a site visit.